Historics motorsport show Race Retro postponed due to COVID-19 – Historics
[ad_1]

In association with
The organisers of Race Retro, the annual historic motor sport show, have confirmed that the 2021 event will not take place on its scheduled February date due to COVID-19.
The annual show was planned for February 19-21 but organiser Clarion Events is now looking at options for running the event at a later date, when the COVID restrictions on indoor events may have been relaxed.
The three-day show is based at Stoneleigh Park near Coventry and usually attracts more than 20,000 visitors across three days.
It is a traditional kick-off event for the historic motor sport year and has run in a late February date for more than a decade.
A comment from the organisers said: "Government guidelines mean that Race Retro cannot go ahead in February 2021. Discussions are underway for an alternative date."
However, any plans to move the event until later in the year may not find favour with exhibitors.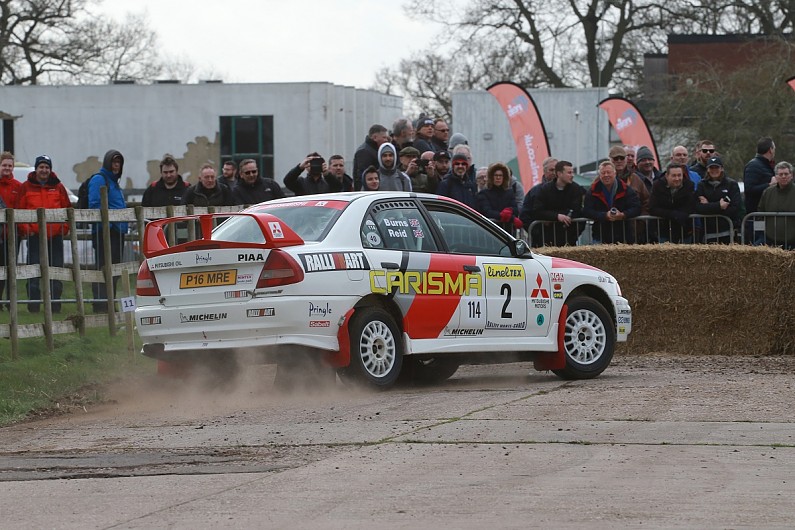 Many race and rally organisers and promoters use Race Retro to launch their annual programmes to prospective competitors and a show that is held once the busy season is fully up and running may not have the same appeal.
As well as displays and stands from across the wide spectrum of historic motor sport inside the exhibition halls, the event normally features two days of rally action on a demonstration special stage within the grounds of the venue.
In 2020, a record field of more than 100 rally cars, covering 60 years of the sport, were put through their paces over the course of the event.
No further details of the planned event have been released, although Race Retro typically celebrates any landmark anniversaries with displays of cars and relevant guests.
The 2020 edition, which ran a couple of weeks before the first lockdown was implemented, included a celebration of 70 years or Formula 1 and the rally cars of the late Russell Brookes.
It is thought that plans for 2021 may include a display to mark 60 years of the Jaguar E-type in racing as well as the now traditional auction of competition cars by Silverstone Auctions.
Autosport has produced a standalone special magazine to celebrate our 70th birthday. All current print subscribers will receive a copy for free. To order your copy of the 196-page Autosport 70th Anniversary issue, please go to: autosport.com/autosport70th
[ad_2]

SOURCE NEWS