BBC – Travel – A defiant move to the Norwegian Arctic
[ad_1]

It was late July 2020 and I was in sunny Los Angeles while Sunniva Sorby and Hilde Fåalun Strøom were in icy Longyearbyen, a town on the remote Norwegian archipelago of Svalbard. At 7,164km apart, this is a distance that normally entails at least a 30-hour odyssey by plane and boat, with a stopover in Oslo or Tromsø.
50 Reasons to Love the World – 2021
Why do you love the world?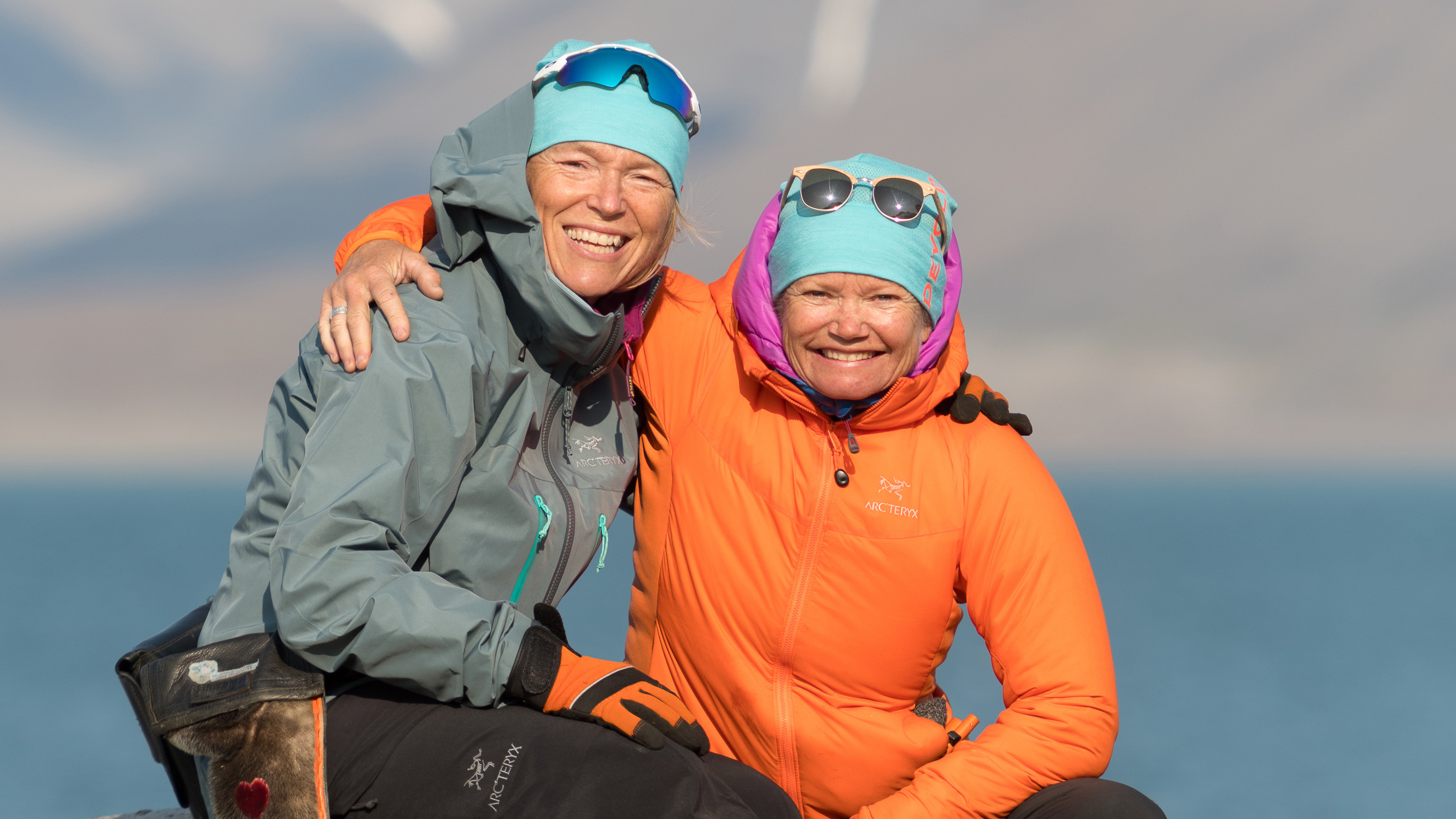 "Because being so isolated as we are here in the Arctic at Bamsebu heightens our connection to all things. It elevates our ability to feel, listen and to understand our place in this world. Our energy is channelled into aligning our unique and powerful role in this web of life and answering the question: what can I do to give back?" – Sunniva Sorby, polar explorer
At this time of year, the Arctic harbour is usually clogged with cruise ships, tourists flocking like kittiwakes. But the coronavirus pandemic changed all that. Save for a few Danish and Norwegians, it was shockingly empty, the women told me.
"I've been living here for 25 years," Strøm told me over Zoom. "It's supposed to be high season and we have two ships up here."
Sorby and Strøm were in Longyearbyen for a brief visit during a daunting adventure. For the previous 10 months, the two had been stuck in place, isolated like many of the rest of us. Only they'd done so with purpose and in extreme conditions – holed up in a tiny trappers' cabin on the edge of the Arctic Ocean, 90km from Longyearbyen. There, the veteran polar explorers have been engaged in a singular conservation effort, Hearts in the Ice, a project to rouse a global dialogue on climate change and inspire action.
Since they arrived at the hut in September 2019, the explorers have been managing seven climate change projects, each with its own protocol. For the Scripps Institution of Oceanography, for example, they've been collecting sea temperatures, saltwater and phytoplankton – algae that pull tons of carbon dioxide from the atmosphere and provide more than half the world's oxygen. Fresh water from melting glaciers is negatively affecting how some phytoplankton reproduce, and the team's weekly samples revealed clues about their behaviour, especially during winter.
Nasa, meanwhile, is interested in the effects of Arctic clouds on climate. Because the clouds above Svalbard are uniquely foggy and thick, it's difficult for satellites to see what happens below them. So Sorby and Strøm have been photographing clouds and taking observations. They are also studying daytime auroras that are visible only in 24-hour darkness to better understand the conditions under which the mystical lights occur.
As part of their mission to create conversations around climate change, the polar experts have also been doing video chats with schoolchildren across the world. But with spotty access to news, they had little idea how many followers their project had drawn until they returned to Longyearbyen. "I am absolutely floored that our reach is international," said Sorby, ticking off a list of nations. "It's French, it's Swiss, it's German, it's Norwegian."
"It's China," piped in Strøm.
Through a stream of videos, photos and blog posts, they've been able to give viewers a remarkable view of polar research in real time, why it matters, and the challenges of living sustainably in such an extreme environment. "We've been able to communicate climate change in a way that is engaging and not depressing," said Strøm. "And that was our goal."
You may also be interested in:
• Rebuilding the world's northernmost town
• A conundrum caused by the midnight sun
• Norway's beautiful but treacherous road
It was their love of the Arctic and their concerns about its rapidly changing environment, that led them to create Hearts in the Ice. The pair were naturals to tackle such an ambitious endeavour. Born in Norway, Sorby grew up in Canada and lives in British Columbia. At 59, she has spent more than two decades working as a guide and historian in Antarctica. Among her many expeditions, she skied across the Greenland ice cap and across Antarctica to the South Pole.
Strøm, a 55-year-old Norwegian, was entranced by early trappers and their stories of survival as a child. She moved to Svalbard from Oslo more than two decades ago and has been leading expeditions ever since. She once spent a year zigzagging between trappers' huts across the Arctic. "The dream to overwinter has been living inside this woman's body for 25 years," Sorby said of her partner.
Who could be better than us to lead the charge up here as caretakers of Mother Earth?
When the two women met in 2016, Strøm told her about Bamsebu, a ramshackle hut surrounded by polar bears. (In Norwegian, "Bamse" means "bear," and "bu" means hut.) No women had ever spent the freezing, dark winter in the legendary cabin without men. Immediately, the Antarctic explorer was game. "It was time for us to re-write history, to break with tradition up here, and to show that we are strong, capable, resourceful and successful without men," Sorby wrote to me in an email. "Who could be better than us to lead the charge up here as caretakers of Mother Earth?"
Throughout their isolation, they've been posting witty accounts and videos of their expedition on social media. One such helpful video on their website reveals "how to survive in a small-box with ukulele and harmonica and axe". That one-room "box" measures 20sq m and is divided by an alcove. Strøm sleeps on one side, Sorby on the other, their clothes and gear stored neatly under the bed so they're easy to grab in case of an emergency. They've been extremely efficient at using space. "That little alcove," said Sorby, "is our office, it's my bedroom, it's our dining room and our workout studio."
Built in 1930 to shelter whale hunters, Bamsebu naturally lacks certain amenities. There's no electricity or running water, only a wood-burning stove. Strom tramps outside every morning to chop driftwood, then crawls back in bed as the cabin heats from the freezing night. "We very often woke up with minus degrees inside the hut," Strøm told me. They make water by whacking ice and boiling it on the stove. To see in the polar darkness, they rely on solar-powered lights and candles.
Although they have survived without much, the explorers do have some high-end technology and equipment: an infrared drone to photograph wildlife and lethal algae blooms lurking in the sea; a satellite to link them to the world; electric snowmobiles to roam the tundra or make a six-hour "dash" for supplies.
Lots has gone wrong. During the three months of polar winter, when the Arctic is pitch-black and temperatures plunge to -34.4C, there were ferocious blizzards. At one point, their front door was ripped up in a polar hurricane, the roof nearly sheared off. "It was kind of scary," recalled Strøm, "because if something like that happens you just have a few minutes and then you will freeze to death."
One night, Sorby ventured out of the cabin to gaze at the dazzling starry sky. Instead, she encountered a polar bear on the doorstep. Every time they headed outside, the pair carried a rifle loaded with rubber bullets and a flare gun, just in case. By July, they'd seen 50 polar bears. Reflecting on their long months alone, Strøm said, "There isn't one single thing that we haven't been able to handle."
Like the rest of the world, the pandemic upended their lives even in Svalbard, a place few have ever been. The team was originally scheduled to leave Bamsebu by steamship in May 2020, where they'd be toasted on board by their families, friends and supporters. On 17 March – Sorby's birthday – they learned their passage was cancelled and they couldn't go home. "It took the wind out of our sails," said Sorby.
As travellers, we need to rethink how we're travelling and why
Faced with a crisis, they chose to adapt. With scientists unable to travel to do field research, their ability to continue doing climate science in the region became even more valuable. "It gave us meaningful tasks and a feeling of being relevant to stay," said Strøm. They decided to spend another winter in Bamsebu, continuing their research for their scientific partners. If anything, they feel an even greater sense of urgency now, as record-breaking wildfires, hurricanes, and species loss have enveloped the globe.
"Climate change does not take a break, so neither are we," said Sorby. "Our more is more relevant and vital during the pandemic with little field research being done."
After so many months of near-total isolation, their resolve to live a more sustainable life and conserve the natural world has only strengthened. During their stay, they've achieved one of their primary goals: to not waste water, food or energy. (For the record, they've taken just two showers.) When they got down to their last two shrivelled carrots, they didn't despair, but gave thanks. "We have used so little and had so little, and still, I have been happier than ever with what I had," said Strøm. "I have been much more grateful."
Both explorers have also given a lot of thought to how to travel more responsibly. "It really starts with us as individuals," said Sorby. "I wish people would stop trying to check off a bucket list. The whole idea of having a transformational experience doesn't need to happen at the other end of the world. It can happen in your backyard."
She quoted Marcel Proust: "Perhaps the real voyage of discovery consists not in having new landscapes, but in having new eyes."
When we're able to wander the world again, Strom believes we should be more mindful. "I think that's very important today, and in the future," she said. "In the Arctic there's going to be a lot more restrictions to be a guest here. As travellers, we need to rethink how we're travelling and why, and look at conservation."
BBC Travel celebrates 50 Reasons to Love the World in 2021, through the inspiration of well-known voices as well as unsung heroes in local communities around the globe. 
— 
Join more than three million BBC Travel fans by liking us on Facebook, or follow us on Twitter and Instagram.
If you liked this story, sign up for the weekly bbc.com features newsletter called "The Essential List". A handpicked selection of stories from BBC Future, Culture, Worklife and Travel, delivered to your inbox every Friday.


[ad_2]

SOURCE NEWS