WRC champion Loeb among drivers in Extreme E test session – Formula E
[ad_1]

Nine-time World Rally champion Sebastien Loeb also tested the Extreme E car last week with Formula 1 driver Valtteri Bottas and Formula E champion Jean-Eric Vergne.
The presence of Loeb and Bottas for the six-day shakedown of the 550bhp ODYSSEY 21 E-SUV at Chateau de Lastours in southern France was initially intended to remain private.
But Mercedes' nine-time grand prix winner Bottas posted photos of his run on social media, with recently departed Hyundai WRC driver Loeb's outing also made public.
Alejandro Agag, the founder and chief executive of XE, said: "This week has been crucial for Extreme E.
"Every mile on the test track provides critical learning opportunities and in this case we decided to go all out and invite some of the biggest and most respected names in the sport to come and put the ODYSSEY 21 through its paces and give us their honest feedback.
"The fact they have all had such positive reactions has provided a huge confidence boost to the series.
"My congratulations and gratitude to the Spark Racing Technology [builder of the XE car] team for their hard work in the face of our most intensive testing yet.
"I can safely say it's been a huge success."
Autosport understands there are "major-profile drivers" to have tested the single centrally run car that remain undisclosed but are said to be leading drivers from off-road disciplines.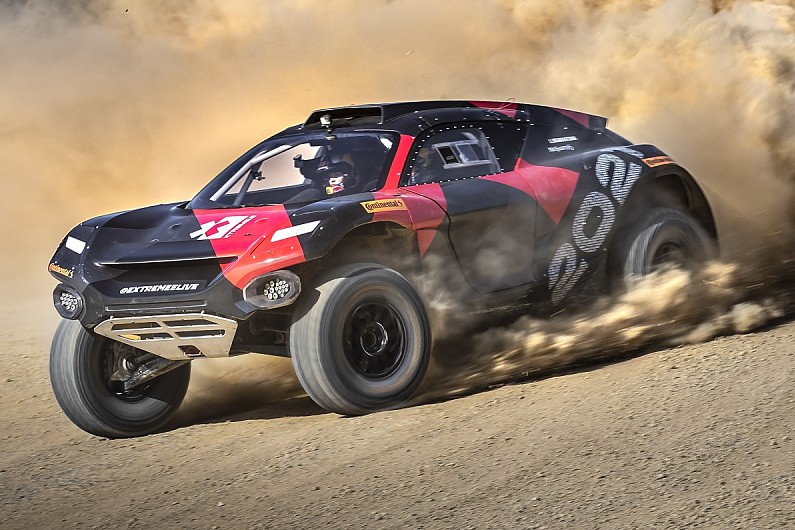 Also present at the test was double FE champion Vergne, co-founder of the Veloce Racing XE team, and former Mahindra FE driver Jerome D'Ambrosio.
"Getting to try the Extreme E car out was a totally new experience for me," said ex-F1 driver D'Ambrosio.
"I [have driven] electric already of course, so am used to that instant power but this was the first time going off-road and it requires a totally different driving style.
"It was a really fun experience though, and I could feel big improvements already in the short time I had on the track.
"[It's a] great car, and [I] was very pleased to be part of this testing week and check out its capabilities."
The test last week marked the second run of the XE car on the motocross-style circuit at Chateau de Lastours.
SRT is expected to deliver a car to each of the eight teams confirmed for the inaugural XE season – set to commence in March 2021 – by the end of the month.
[ad_2]

SOURCE NEWS