Smiley faces second season with Excelr8 Hyundai BTCC team | BTCC News
[ad_1]

British Touring Car Championship race winner Chris Smiley is to remain with the Excelr8 Motorsport Hyundai squad for a second season in 2021.
The Northern Irishman gave the Excelr8-run Hyundai i30 N a reversed-grid second place on its debut race weekend at Donington Park last season, and forms part of an expanded four-car line-up for the Suffolk squad in 2021.
That comes thanks to a new-for-2021 tie-up with Trade Price Cars, whose Audis were operated by AmD in 2019 and 2020, its first two seasons in the BTCC.
Smiley, 28, is the second driver confirmed for the team, which will run under the Excelr8 Trade Price Cars banner.
Ex-Ciceley Motorsport Mercedes driver Jack Butel was announced in December, while speculation insists that former Speedworks Motorsport Toyota star Tom Ingram is Hyundai-bound for the coming campaign.
This will be the fourth full season in the BTCC for Smiley, who took his sole victory at Rockingham's reversed-grid race in 2018 at the wheel of a BTC Norlin Racing Honda.
He remained at BTC as the squad upgraded to the latest-spec FK8 Civic in 2019, before joining Excelr8 for 2020.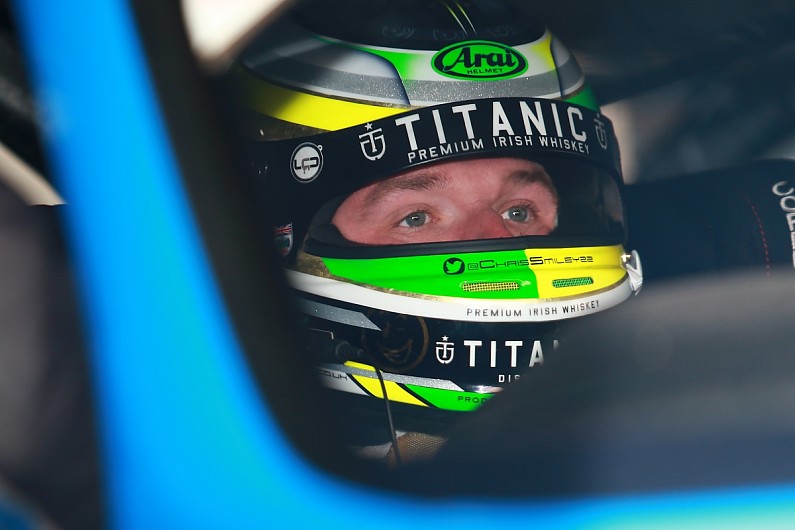 "It's great that the team has put its faith in me once again," said Smiley.
"This is the first time that I will be going into a second year with an unchanged package since I joined the touring car grid, and that consistency can only be a good thing.
"Last year was a real challenge for us with a new car because the pandemic meant we couldn't go out and do as much testing as we wanted to do.
"Despite that, we showed the potential of the Hyundai, secured a podium finish and were regularly fighting in the points, and I'm feeling positive about what we can achieve this season with everything we were able to learn in 2020.
"With the winter development programme that the team has in place, and the fact that we will now have four cars to share data between, I'm hopeful that we can push for more silverware and fight for race wins during 2021, which has to be the ultimate goal.
"We know there is still more to unlock from the Hyundai, and I'm looking forward to working with the team to get the maximum possible from it during the upcoming season."
Team owner Justina Williams added: "We're delighted to confirm that Chris will be staying with us for 2021 as he has quickly become an important member of the team.
"As a driver, he is someone who you know will never give up, and he played an important role in helping us to develop the new car last season.
"The fact that Chris has experience with the Hyundai already can only be a good thing as we look to take the next step forwards in 2021."
BTCC confirmed entries so far
West Surrey Racing BMW TBA, TBA, TBA
Team Dynamics Honda Dan Cammish, TBA
Laser Tools Racing Infiniti Ash Sutton, Aiden Moffat, Carl Boardley
Motorbase/MB Ford Jake Hill, TBA, TBA, TBA
BTC Racing Honda Josh Cook, Michael Crees, Jade Edwards
Speedworks Motorsport Toyota TBA, TBA
Excelr8 Motorsport Hyundai Chris Smiley, Jack Butel, TBA, TBA
Ciceley Motorsport BMW Adam Morgan, Tom Chilton
Team Hard Cupra Jack Goff, Aron Taylor-Smith, Glynn Geddie, TBA
Power Maxed Racing Vauxhall Jason Plato, TBA
[ad_2]

SOURCE NEWS