McLaren would have considered Magnussen for IndyCar seat – IndyCar
[ad_1]

McLaren would have considered signing Kevin Magnussen to its IndyCar team had it not already finalised its line-up for 2021, according to Zak Brown.
Magnussen announced on Thursday that he would be leaving Haas at the end of the year after four seasons with the team, with his chances of remaining in F1 appearing slim.
The one-time F1 podium finisher – scored on debut for McLaren at the 2014 Australian Grand Prix – has expressed an interest in sampling different categories, previously making particular mention of IndyCar.
Magnussen said on Thursday following the announcement that he remained interested in a move to IndyCar for 2021, but that it looked "slightly difficult".
McLaren has involvement in IndyCar via its partnership with the former Schmidt Peterson Motorsports operation, with the two parties forming Arrow McLaren SP for the 2020 season.
McLaren Racing CEO Zak Brown said that Magnussen would have been a potential candidate for an IndyCar drive with the team in 2021, but confirmed the squad has already finalised its line-up.
"Kevin is a very fast driver, very aggressive, which I think fits IndyCar driving styles," Brown said.
"We do have our driver line-up sorted. One of those drivers announced, Pato [O'Ward], one yet to be announced.
"So I don't think there is a window of opportunity for Kevin in our IndyCar team.
"Had there been, he would definitely have been considered."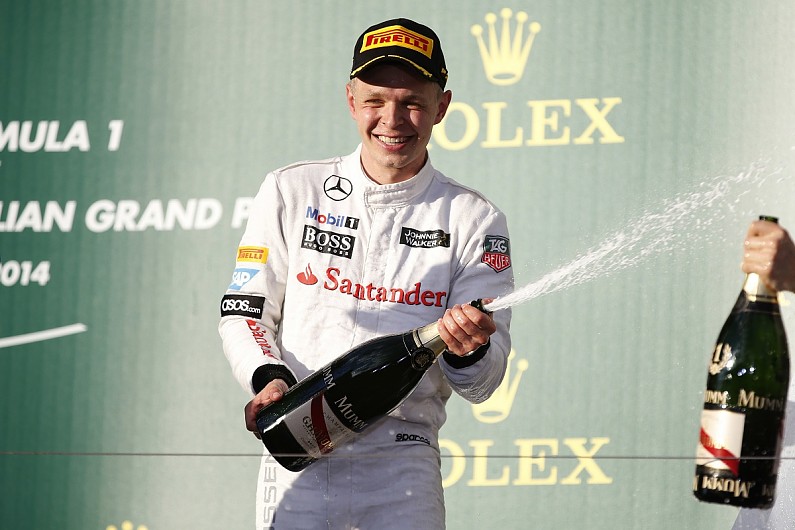 It is understood that current Chip Ganassi Racing driver Felix Rosenqvist will make the switch across to Arrow McLaren SP for 2021, taking over from Oliver Askew in the #7 entry.
McLaren had previously expressed an interest in signing current Racing Point F1 driver Sergio Perez to its IndyCar squad, and was open to running a third car for the full season if there was enough sponsorship.
Asked by Autosport for an update on the status of a third car for 2021, Brown said he expected Perez would remain in F1, and that running an additional entry for races except the Indianapolis 500 seemed unlikely.
"Sergio is an extremely good talent and someone that would be great to have in an IndyCar," Brown said. "I suspect he'll stay in Formula 1, but I don't know that for sure.
"But I think a third car for us, other than at the Indy 500, is unlikely."
[ad_2]

SOURCE NEWS