NASCAR to lift suspension on Kyle Larson from 2021 – NASCAR
[ad_1]

NASCAR has announced suspended driver Kyle Larson will be able to return to competition from 2021.
In a statement released on Monday, NASCAR said Larson will be cleared to return to all NASCAR racing activities from 1 January 2021 after being banned for using a racial slur during a virtual racing event run in the COVID-19 enforced pause to the 2020 season.
The 28-year-old was also fired by Chip Ganassi Racing in April for the incident which occurred in a broadcast of an iRacing event. Larson had been broadcasting his participation on his Twitch live stream when he made the comment, as he appeared to lose communication on his headset with his spotter, which was picked up by his followers and circulated on social media.
"NASCAR continues to prioritise diversity and inclusion across our sport. Kyle Larson has fulfilled the requirements set by NASCAR, and has taken several voluntary measures, to better educate himself so that he can use his platform to help bridge the divide in our country," the statement said.
"Larson's indefinite suspension has been lifted. Under the terms of his reinstatement, he will be cleared to return to all NASCAR racing activities effective January 1, 2021."
At the time of the incident NASCAR cited Section 12.8.1.e in its Rule Book which states that any "public statement and/or communication that criticises, ridicules, or otherwise disparages another person based upon that person's race, colour, creed, national origin, gender, sexual orientation, marital status, religion, age, or handicapping condition" could result in a fine and/or indefinite suspension, or termination.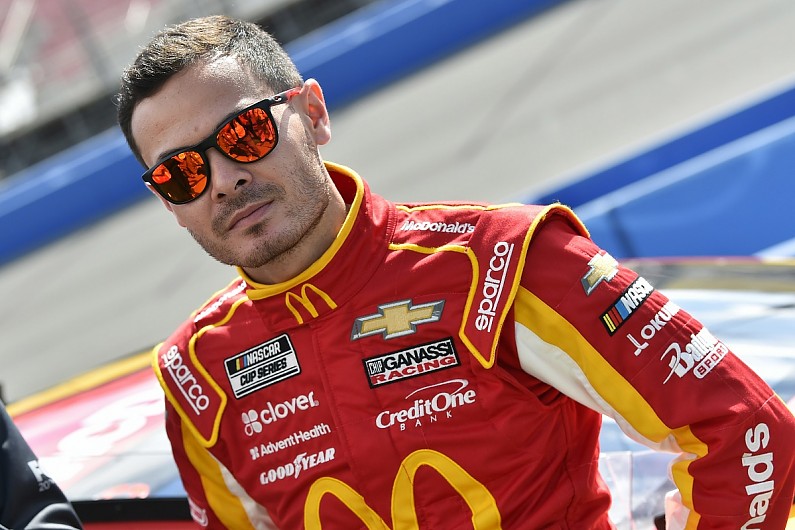 Larson was also suspended from World of Outlaws competition but was reinstated once he completed sensitivity training within a 30-day period. He was also suspended from iRacing competition.
Larson has completed NASCAR sensitivity training as part of the conditions for his reinstatement and will continue to fulfil those requirements through until 2023. Larson will also maintain his work with the Urban Youth Racing School and Rev Racing by providing coaching and mentorship for those initiatives.
In 223 Cup Series starts, Larson has six wins, 56 top-five and 101 top-10 finishes. During his suspension from NASCAR he has won 42 races in 83 open-wheel starts, with his most recent victory in the Bettenhausen 100 at the Springfield Mile last Sunday.
[ad_2]

SOURCE NEWS