Four-time Clio champion Rivett to make BTCC debut at Snetterton – BTCC
[ad_1]

Four-time Renault Clio UK champion Paul Rivett will finally get his long-awaited British Touring Car Championship debut at Snetterton this month.
Rivett, 42, will replace James Gornall in the Trade Price Cars Audi S3 line-up at the Norfolk circuit on 24-25 October and then for the series finale at Brands Hatch on 14-15 November.
Gornall has run short of budget, with his qualifying accident last time out at Silverstone – when another car swerved into his Audi while warming its tyres – causing an estimated £10,000 of damage.
Rivett cannot race at this weekend's Croft round due to other commitments, leaving the AmD-run TPC squad with just a solo car for Bobby Thompson.
Rivett, who moved into the British Truck Racing Championship in 2019 with WDE Motorsport, the team with which he claimed the 2018 Clio crown, attended the Silverstone round to discuss BTCC prospects.
"I can't believe I'm finally going to make it there," he told Autosport.
"I wanted to chat to a couple of teams about the possibility of a drive for something next year or the year after, and all of a sudden there's a chance to get in the car this year!
"Tachosys [Rivett's backer] have been brilliant and have stumped up a large amount, and Wayne [Eason, WDE boss] and WDE Recruitment have given the budget to go racing.
"I'm so excited about getting in the car and I know I can do a good job; this is what I've always dreamed of doing – getting into British Touring Cars.
"Unfortunately, with Mum passing away at the start of the year, it's given me that extra kick [to do it]. I'm not getting any younger and it's given me a bit of a wake-up call."
Rivett comfortably holds the record for Clio Cup UK race victories – he has scored 50, with Jonny Adam a distant second on 18, and has defeated many of the current BTCC stars in the French manufacturer's tin-top feeder series.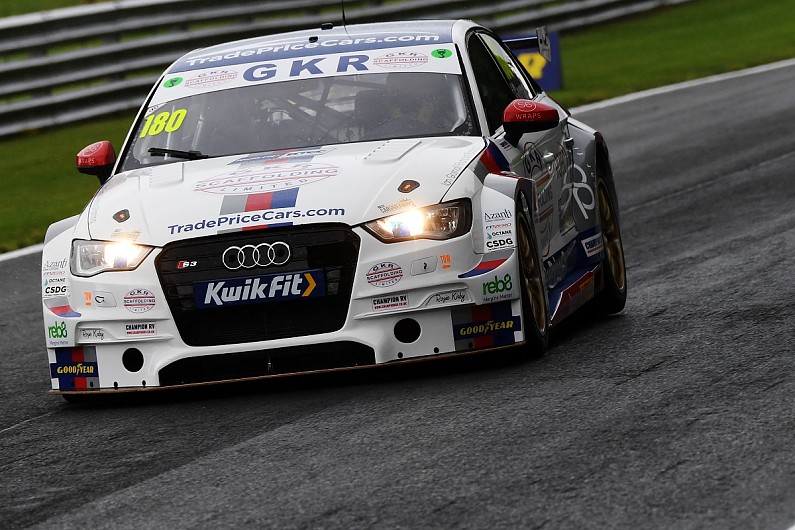 "I've got to carry extra weight [45kg, as mandated for all season latecomers] to start with in practice, qualifying and the first race, so there's no expectations to start with, but for Brands Hatch I shed the weight and it's my home circuit," he said.
"I will be as well prepared as I can be and see what happens from there.
"That's the other reason for trying to make it this year – it gives us that start of things to get there next year.
"That's the plan – to just get out there and show the best I can this year."
Gornall, the 2008 British GT champion and 2019 Mini Challenge JCW title winner, showed flashes of form across the six rounds he contested, with a best overall result of seventh at Brands Hatch, where he scored overall Jack Sears Trophy honours for non-pre-2020 overall podium finishers.
TPCR joint team principal Andy Wilmot said: "It's a shame that James won't be racing with us for the remainder of the season as he has been a popular member of the team, but at the same time we're delighted to be able to give Paul the opportunity to join the grid for the final two rounds.
"Although it is a big ask for a driver to step into the BTCC mid-season, we're confident that Paul will be able to do a good job on track at both Snetterton and Brands Hatch, and will form a strong partnership with Bobby as he looks to battle for the Jack Sears Trophy title."
There are two further changes to the BTCC grid for Croft, with Mike Bushell returning with Team Hard to race the Volkswagen CC he was initially scheduled to campaign this year.
Bushell is standing in for Tom Onslow-Cole, who has fallen foul of coronavirus quarantine protocols after driving at last week's Spa 24 Hours test, and was in turn subbing for Ollie Brown, who was injured in an accident at Oulton Park in August.
The car Bushell raced at Oulton and Knockhill – the Power Maxed Racing Vauxhall Astra – will be occupied by ex-Ginetta GT4 Supercup and Radical Challenge ace Jac Constable.
[ad_2]

SOURCE NEWS