Castroneves hopeful of securing 2021 deal in "next four weeks" – IndyCar
[ad_1]

Three-time Indy 500 winner Helio Castroneves is aiming to announce his 2021 plans in the next four weeks, with a return to IndyCar "the ideal" option.
Castroneves, who is currently focusing on his IMSA title challenge with Acura Team Penske alongside Ricky Taylor, has been speaking with several IndyCar teams about returning full-time to the series next season.
When asked by Autosport for an update on his 2021 prospects, Castroneves replied: "Hopefully we'll have an announcement very soon. The goal is within the next four weeks."
Asked if it would be IndyCar, he replied: "I don't know but that would be the ideal."
The Brazilian's full-time role for Team Penske shifted from IndyCar to IMSA at the end of the 2017 season, although he raced three Indy 500s and two Grands Prix of Indianapolis for the squad between 2018-'20.
However, Castroneves had not been completely happy about the career switch after an IndyCar season in which he scored three poles, one win and finished fourth in the points race.
"IndyCar is unfinished business, I agree," he said last week. "We were strong in a lot of races – Iowa, Road America, Phoenix…
"But no regrets. We can't change it. I'm actually glad about how much I've learned in IMSA. Such a different approach, different ways of looking at strategies, different decisions to make in the car because you're dealing with three other classes on track.
"And the Acura [ARX-05] is a fantastic car. I love pushing it to the limit like I love pushing any car to the limit! And my experience in sportscars I would say has made me a more complete driver than before. I want to use that experience in IndyCar and if that isn't possible full-time, then at another IMSA team."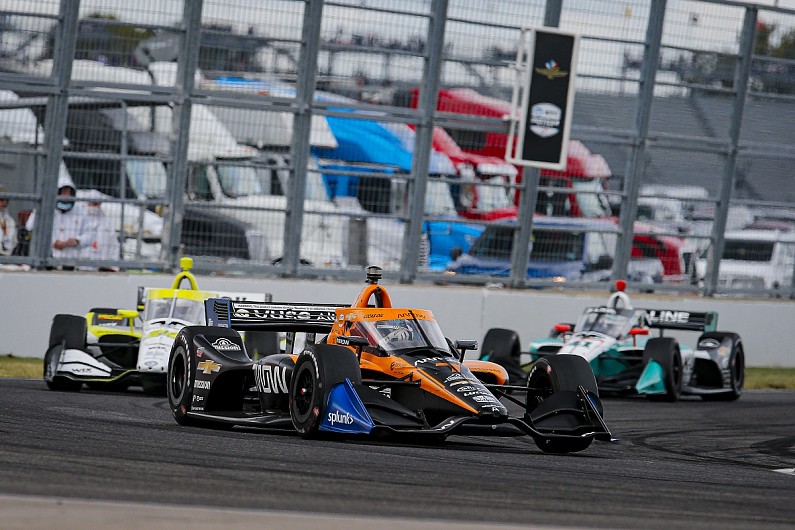 At IndyCar's Harvest Grand Prix, a double-header on the IMS road course this year, Castroneves raced a non-Penske IndyCar for the first time since 1999, subbing for the unwell Oliver Askew at Arrow McLaren SP.
It's a role he may reprise for the season finale at St Petersburg next week should Askew – who will leave the team at season's end – still not gain medical clearance to compete and could be a potential option for Castroneves next season.
"It was interesting in Indy with Arrow McLaren SP – a very different process to Penske," Castroneves said. "It's a great group of guys, and I'm very impressed by their operation."
He added: "For now I'm keeping my focus for Petit Le Mans and trying to do a great job for Acura Team Penske. And there's a championship for us to try to win and I believe we have a very strong chance.
"But things are moving in a good direction for next year as well. And honestly, that's all I can say right now."
[ad_2]

SOURCE NEWS