Here's where things stand as vote certification looms in key states
[ad_1]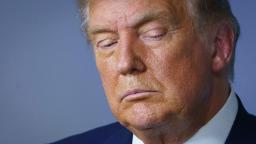 States certify their results after reviewing disputed ballots, conducting post-election audits and double-checking numbers for accuracy. Federal, state and local election officials from both political parties have said there was no widespread fraud or irregularities in the 2020 election.
However, Republicans in Pennsylvania are asking a state court to step in on an emergency basis to stop the vote certification there, hours before most counties are expected to officially certify and Secretary of State Boockvar signs off. The lawsuit seeks an immediate halt to the certification process and an invalidation of all mail-in ballots.
Recounts continue in two counties in Wisconsin, which CNN also projected for Biden, with counting ongoing until the December 1 certification deadline.
Here's what to watch in the coming days as key states hit their certification deadlines.
Georgia
When Biden was declared the winner Friday after the hand-counting of about 5 million ballots, he had a margin of 12,670 votes or a 0.2% lead over Trump.
"Numbers don't lie," Secretary of State Brad Raffensperger, a Republican, said during a news conference Friday. "As secretary of state, I believe that the numbers that we are presented today are correct."
Under Georgia law, the Trump campaign had two business days from Friday's certification to request the recount, which will be taxpayer-funded.
The recount isn't expected to change Biden's lead over Trump, according to campaign law expert Jonathan Diaz, a CNN contributor.
"There's no real point in them doing so, other than to continue to drag out this process and cause further delays," Diaz said. "It is kind of nonsense," he said of the recount request. "The war is over."
Once results are certified, Trump's options will be minimal as electoral votes are officially awarded.
Pennsylvania
Following the decision, Republican Sen. Pat Toomey, who's not running for reelection in 2022, congratulated Biden on his presidential victory.
"With today's decision by Judge Matthew Brann, a longtime conservative Republican whom I know to be a fair and unbiased jurist, to dismiss the Trump campaign's lawsuit, President Trump has exhausted all plausible legal options to challenge the result of the presidential race in Pennsylvania," Toomey said in a statement.
He pointed to Georgia's Friday certification of Biden's win and what he said was Michigan lawmakers' rejection of "the apparent attempt by President Trump to thwart the will of Michigan voters…" in his statement.
"These developments, together with the outcomes in the rest of the nation, confirm that Joe Biden won the 2020 election and will become the 46th President of the United States," he added.
Several prominent state and nationally elected Republicans had defended the Trump campaign's attempt in court.
The state Senate's Republican caucus spoke up a week after Election Day, saying the handling of some absentee ballots that infringed on voters' secrecy should invalidate the entire absentee vote in Pennsylvania. The Pennsylvania Senate Republicans said they believed the handling of absentee ballots was a "disaster," an assertion state officials and election security officials have roundly rejected.
And on Saturday afternoon — hours before Brann denied the Trump campaign's case to disenfranchise millions of voters because of unfounded theories of fraud and two voters casting deficient ballots — Republican candidates in Pennsylvania and US Rep. Mike Kelly, who represents parts of northwestern Pennsylvania, filed a lawsuit and separately filed a brief in the Trump campaign case attacking management of the election and the security of ballots that were being processed.
Meanwhile, there have been discussions with Trump about inviting Republican state legislators to the White House, two sources told CNN on Friday. However, Jason Gottesman, a spokesperson for the Pennsylvania House GOP caucus, told CNN that no invitation has been extended.
Michigan
Michigan, where Biden holds a lead of more than 154,000 votes, is also scheduled to certify its results on Monday. The board's certification of election results is what triggers electors to be selected, which is what gets sent to the Electoral College.
Republican House Speaker Lee Chatfield said that the sole purpose of the board is to "certify the election for whoever won the popular vote" and warned that if the board became deadlocked in a 2-2 tie that got held up in court, the state could face "a constitutional crisis."
"We have not yet been made aware of any information that would change the outcome of the election in Michigan," the Republican lawmakers said in a statement after the meeting. "The candidates who win the most votes win elections and Michigan's electoral votes. These are simple truths that should provide confidence in our elections."
The meeting came after Trump had called two Republican members of the Wayne County canvassing board Tuesday to offer his support after they went back and forth on voting to certify the election results from the state's largest county, which includes Detroit.
Arizona
Maricopa County, home to the state's largest city of Phoenix, certified its election results on Friday, giving Biden a decisive 45,109 vote margin of victory in the county, leading the way in carrying the state for the President-elect.
Wisconsin
Trump's campaign was unsuccessful on Friday in nullifying more than 60,000 ballots coming from the Democratic stronghold of Dane County, which includes the state capitol of Madison and is home to the University of Wisconsin.
In Milwaukee County, the Trump campaign asked that similar batches of absentee votes be set aside and that social distancing procedures be adjusted to allow observers to more closely watch. Milwaukee's commission rejected some of the campaign's objections and is still considering others.
The Trump campaign is trying to overcome Biden's significant vote lead but past recounts haven't led to swings in the state of that level of votes, with the 2016 recount in the presidential race increasing Trump's margin by just 131 votes.
CNN's Jessica Schneider, Kevin Bohn, Noah Broder, Morgan Rimmer, Andy Rose, Kara Scannell, Kaitlan Collins and Caroline Kelly contributed to this report.


[ad_2]

SOURCE NEWS