Lanan Racing withdraws from British F3 as Elite joins category – National
[ad_1]

Lanan Racing, which propelled Williams Formula 1 driver George Russell on his career, will end its involvement with the BRDC British F3 Championship having sold its cars to Elite Motorsport.
Russell won the 2014 BRDC Formula 4 title, now known as British F3, with the squad to mark the first single-seater crown of his career, and the team also guided F2 driver Jake Hughes to the title the season before.
The team's final British F3 meeting took place last weekend at Silverstone, where American Kaylen Frederick claimed the title for Carlin.
"After 27 years to be honest I've had enough of going into winter chasing drivers, I'm just tired of it," said Lanan team principal Graham Johnson.
"I still enjoy being at the track and everything else, it's just the driver chasing. We did Le Mans Cup and we were going to do the European Le Mans Series in an LMP3 but we're waiting for a driver to confirm or decline and if he declines we'll pull the doors down.
"What I didn't want to do is some people hang on too long and wait for the situation to be made for them, I like to be in control."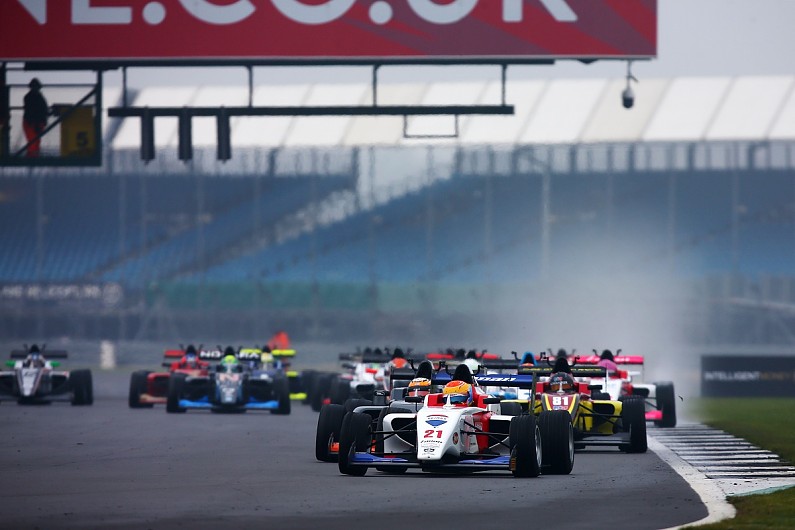 Two Tatuus-Mountune machines have been bought by Eddie Ives' Elite outfit, with the possibility of a third car being added ahead of its maiden campaign in a single-seater championship next season.
Elite has been successful in a number of Ginetta championships since it moved into Ginetta Juniors in 2015, having won the past three championships as well as the 2019 GT4 Supercup title with current Porsche Carrera Cup champion and Junior Harry King.
This season the squad joined Mini Challenge for the first time, due to it being added to the TOCA support package, and Ives admits a move into a single-category has been on his radar for several years.
"We never took the jump and then this time I wasn't going to miss the opportunity," he said.
"We built up some really good relationships with drivers in all the Ginetta championships and those very successful and talented kids that do want to go into single-seaters, over the past few years we've had to say goodbye to multiple very good families because we haven't had a single-seater championship on offer.
"We were weighing up British F3 and British F4 and you only need to sit down for an hour to realise F3 is the way to go at the moment in Britain.
"We've got no expectations but we're going into it for the long-term, this is not for just one or two years. We want to be part of it for the next 10 years.
"It's going to be really tough, the level of the teams is exceptionally high. We're not going into a championship with a bunch of amateur teams but at the same time we want to push ourselves."
Ives confirmed "we're pretty close" regarding two drivers being confirmed and that the squad would be out testing later this month at Snetterton.
[ad_2]

SOURCE NEWS