Hickman "surprised" Isle of Man TT cancellation call came so early – TT
[ad_1]

Five-time Isle of Man TT winner Peter Hickman says he was "surprised" the call to cancel the 2021 event was taken so early, but understands why organisers made the decision.
On Monday afternoon, TT organisers announced the 2021 edition of the event had been cancelled due to ongoing uncertainty surrounding the COVID-19 pandemic.
This will mark the first time since the Second World War the TT has been cancelled on consecutive years, after COVID-19 forced the 2020 races to be cancelled.
Hickman, who has won five times at the TT and holds the outright lap record, was due to tackle the event with the new FHO Racing squad on BMW's all-new M1000RR in the Superbike class.
Speaking to Autosport, Hickman expressed his disappointment at the decision but understands it, even if he thinks it was made too early.
"Obviously, hugely disappointed," he said. "It's a massive part of my year, but also my career as well. So, for it to be cancelled is tough.
"But at the end of the day, it is what it is, I can't do anything about it, I can't change anything.
"It's not my decision and we just have to look further forwards. But it's a huge disappointment for me and the team.
"Yeah, it's a very, very early call. I guess I'm a little bit surprised they've made the call so early especially with all the positive news about vaccines.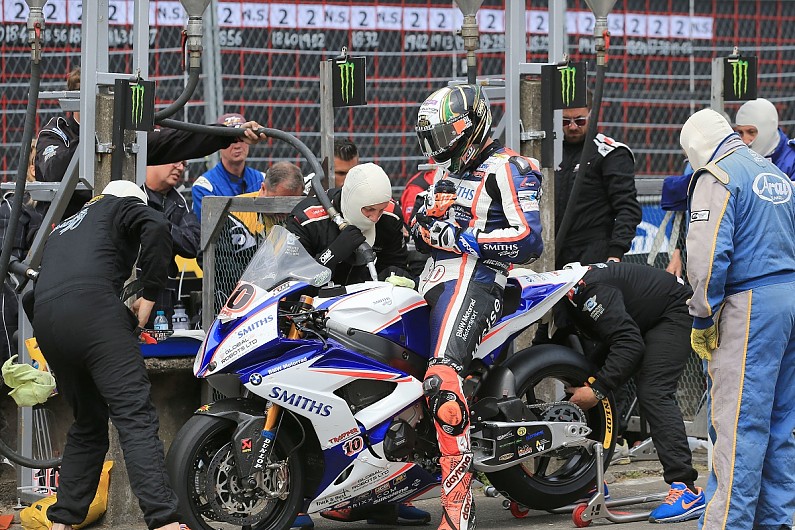 "However, I also understand the event is absolutely massive and there's way more that goes into it than probably what we all give it credit for.
"There's lots more to think about than just the vaccine. So, do I think it's been called early? Yes, possibly so. But, at least there's clarity early on, I guess that's the only positive out of that.
"But it's certainly not positive as far as my career and wanting to win races around there is concerned, that's for sure."
Dean Harrison, who has three victories to his credit at the TT including last year's Senior race, feels riders can only accept the decision and look ahead to 2022, while he hopes organisers concentrate on trying to run the Manx Grand Prix and Classic TT in August.
"It is what it is, isn't it," he told Autosport. "There's nowt we can do, everything going on is out of our hands regardless of how much you think it's a load of crap or don't.
"All you can do is just get on with it, accept it and move forwards. If you don't, you'll just get eaten up and get angry and become grumpy about the whole thing.
"I think [you just have to say] 'Right, it is what it is, we can only race what we can race, everyone is in the same boat, so we'll probably look forward to the year after'.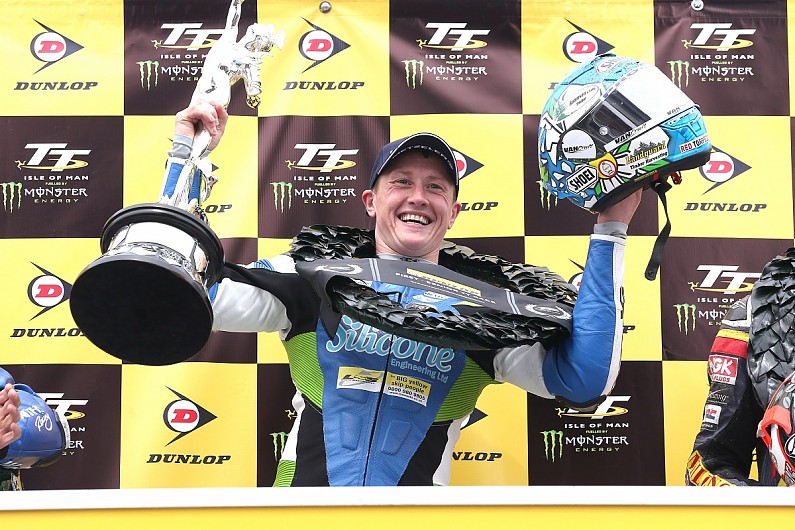 "They're [the Isle of Man] going to have to introduce people into there slowly, obviously.
"So, how long this is going to carry on for nobody knows. You could debate about it until you're blue in the face, but I think realistically they should look at running the Manx [Grand Prix]."
Currently, organisers are yet to cancel the Classic TT and Manx GP events due to run in late August and early September.
Autosport has produced a standalone special magazine to celebrate our 70th birthday. All current print subscribers will receive a copy for free. To order your copy of the 196-page Autosport 70th Anniversary issue, please go to: autosport.com/autosport70th
[ad_2]

SOURCE NEWS