British GT, BRDC F3 delay season openers due to COVID-19 | National News
[ad_1]

Organisers have moved to delay the start of the British GT and BRDC British Formula 3 championships until May due to the COVID-19 pandemic.
Following in the footsteps of the British Touring Car Championship, which announced last week that it will start five weeks later than planned at Thruxton in May, the two series have also elected to push back the start of their seasons in the hope the pandemic will have eased in the UK and continental Europe.
Both series largely operate on the same bill, barring a standalone Silverstone GP round for BRDC F3, and were set to kick off their campaigns at Oulton Park over the 3-5 April Easter weekend.
That double header round for British GT has now been shuffled back to 11-12 September, the original date for the two-hour Donington season finale.
Donington retains its traditional championship decider slot on the new date of 16-17 October, with the Brands Hatch Grand Prix Circuit now hosting the opening meeting on 22-23 May, seven weeks later than originally slated.
The Kent circuit was set to host the third round in the first draft of the 2021 calendar after a visit to Snetterton on 24-25 April, with the trip to Norfolk moved to 7-8 August.
Those are the only two calendar changes from the original schedules, with British GT retaining its previous plan of staging nine races across seven events, and BRDC F3 continuing to host a full 24-race championship.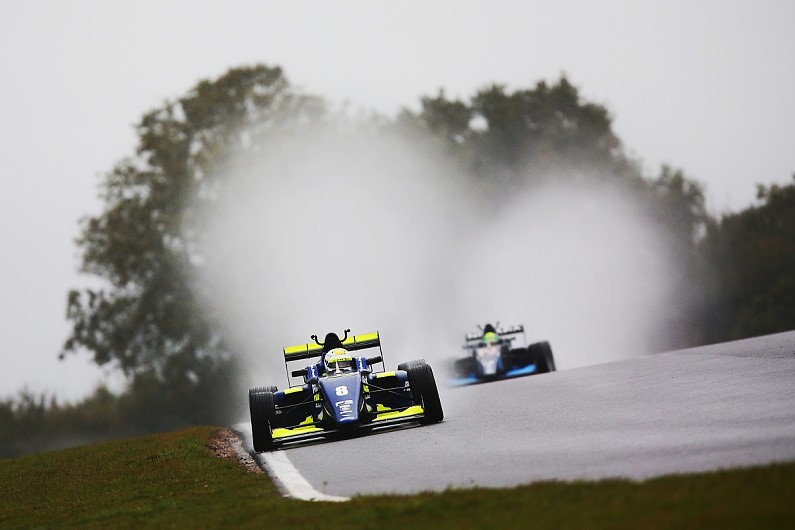 British GT's Silverstone 500, its first outing at Donington Park and traditional trip to Spa-Francorchamps one week before the Spa 24 Hours also retain their existing dates.
The revised calendar also avoids clashes with GT World Challenge Europe, the GT2 and GT4 European Series, GT Rebellion Series and the BTCC.
British GT championship manager Lauren Granville said: "It's still too early to tell when lockdown will end or what the UK government's subsequent guidance for sporting events might entail, so the most prudent approach is to delay British GT's season by moving two events later in the year.
"Time wasn't a luxury in this instance as we have to consider circuit availability, the impact on our support series and clashing with other key championships where our teams also compete. Acting now allows us to tick all of those boxes.
"Moving the calendar back by seven weeks also provides a greater opportunity to potentially welcome guests and fans to British GT rounds. This pre-emptive decision offers us the best possible chance of achieving that."
Revised British GT Championship 2021 Calendar
22-23 May: Brands Hatch GP (1x 2-hour race)
26-27 June: Silverstone 500 (1x 3-hour race)
10-11 July: Donington Park (1x 2-hour race)
24-25 July: Spa-Francorchamps (1x 2-hour race)
7-8 August: Snetterton (2x 1-hour races)
11-12 September: Oulton Park (2x 1-hour races)
16-17 October: Donington Park (1x 2-hour race)
[ad_2]

SOURCE NEWS