Big challenge to do Dakar without warm-up events – Meeke | Dakar News
[ad_1]

World Rally Championship race winner Kris Meeke says participating in the 2021 Dakar Rally without previous rally raid experience will be "a big challenge".
Meeke is driving a PH Sport Zephyr T3 car, which uses the commercially available Can-Am Maverick X3 off-road vehicle as a base, but with an FIA-homologated tubular chassis and bespoke BOS suspension components.
The Northern Irishman says he was hooked on the idea of participating at Dakar when he visited last year's bivouac – the rally raid event's service park – and had originally intended on doing the Abu Dhabi Desert Challenge and Dubai Baja at the start of 2020 before the coronavirus pandemic put an end to them.
"I've been always passionate about Dakar and followed it," Meeke explained.
"Last year, when I went to Saudi, I travelled with the race bivouac for a little bit and I really got captured.
"It was more than I have imagined about this element of adventure; you start early in the day, you have these stages of 500-600 km and you are going almost always in the unknown.
"It's a completely blank canvas; it's incredible. It was always my idea when maybe my rally career come to a close, I always wanted to look at it.
"After coming back from Dakar, before the lockdown, in February I went to Dubai and I drove the Zephyr T3 for three days in the dunes.
"This was for me something really special. And then I started to talk with Bernard [Piallat, boss of PH Sport], to Abu Dhabi Racing from my contacts with Khaleed Al Qassimi, and we made a plan to do the Abu Dhabi Desert Challenge (March 22-26) and the Dubai Baja (April 2-4).
"This was my plan but obviously coronavirus came and lockdown came.
"[When] the two races were cancelled, so we started to talk a little bit about Dakar – and to arrive in Dakar without having done any events before is a big challenge."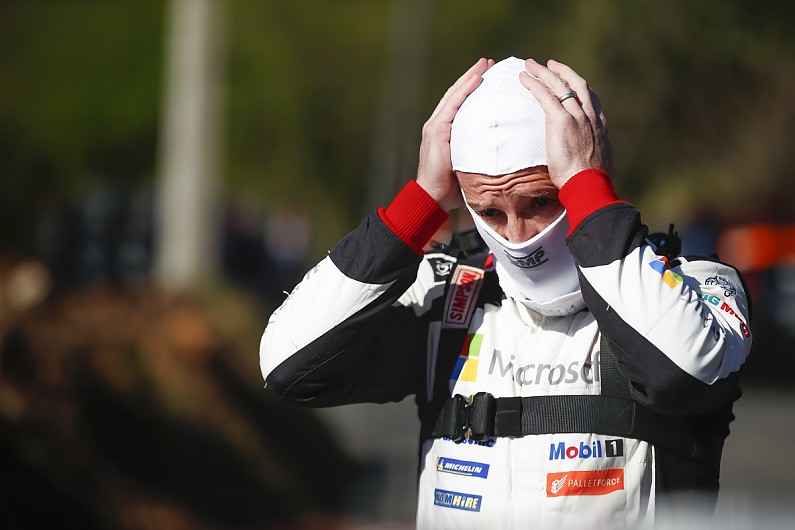 Although Meeke says that he originally wanted to do the event in a T1 car, he feels that opting for a slower car will be a better way to learn the ropes.
He also suggested the main transferrable skill from WRC competition to rally raid events is in car control, and that speed becomes significantly less important – something that a WRC veteran would struggle to contend with.
"I tried to look for some options to go there with a T1 car, possibly a Toyota or a MINI," Meeke said.
"But this year everything become a bit more tight to find some budget and everything, it was so difficult.
"My heart maybe says it would be nice to do it in a T1, but honestly, in my head, history has shown that someone coming from WRC to Dakar, the only thing we bring is car control.
"The speed does not matter and can be your biggest problem for a WRC driver.
"With a T3, the speed is lower, it maybe gives me more time to learn. In a closed 4×4 vehicle, lightweight with unlimited suspension, it can be an easier way to learn the Dakar.
"We've seen [Sebastien] Loeb and Carlos Sainz, in the beginning of their Dakar career, they have struggled a little bit.
"For a rally driver I think you struggle to find the rhythm, but doing it in a slower vehicle like the T3 is maybe a better way to learn."
[ad_2]

SOURCE NEWS